The complement to your landscape's natural features, its hardscape is both beautiful and functional when envisioned correctly. At North West Landscape Care and Tree Service, we're your local experts for all things hardscape! You won't find a more complete source out there for paving and masonry in Oregon City, Clackamas County, Redland, or West Linn, OR.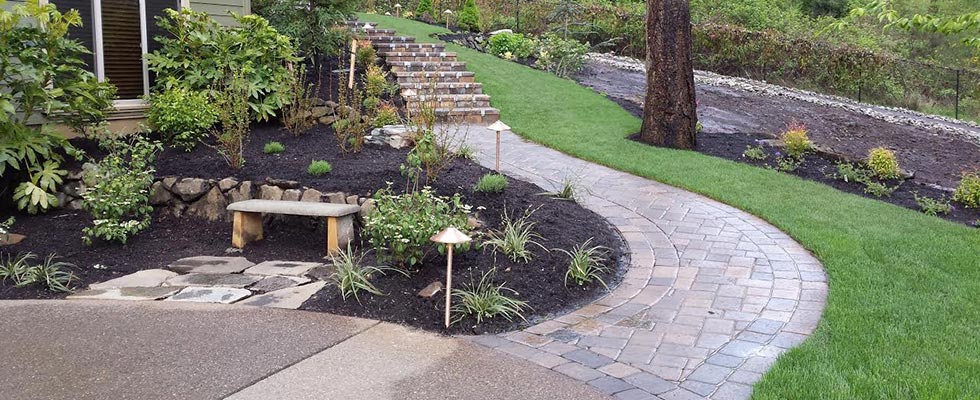 Our range of expertise regarding hardscape features runs the gamut, giving you a myriad of options to build your property's aesthetic in a way that's unique and complementary. Moreover, we help you discover the crossover between beauty and function, constructing hardscape features that you can use! Take a look at our core group of services:
Patios
Pathways
Retaining walls
Stone steps
Concrete flatwork
Patio pavers
Driveways
Stone work
Masonry
Boulder retaining walls
Block walls
Concrete pavers and walls
Drainage systems
Bark dust
Our talented contractors work magic with patio pavers in Oregon City, OR, to bring your property up to a new echelon of excellence. Paving adds refinement to a space and can help to set boundaries, prevent erosion, exemplify natural features and more. We'll help you to envision a hardscape feature, then bring that vision to life in a way that's befitting to your unique landscape.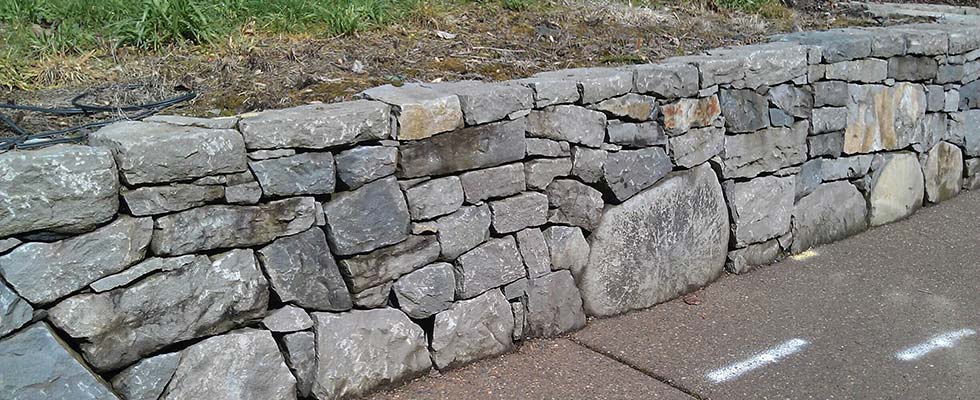 Retaining Walls
We specialize in designing and building retaining walls to best fit your property and its unique needs. Retaining walls serve a variety of purposes and in determining how one might best benefit your landscape, we're able to create something that's alluring, functional and value-additive. From a simple barrier to something that's multi-tiered and ornate in design, our capabilities on this front are nearly endless.
For more information about how we can assist you with hardscape feature design and installation, get in touch with us today by calling 503-572-9324. We'll gladly consult with you and survey your property to help shed light on the best way to leverage features to their fullest on your landscape, be it with concrete pavers, a deck or fence, tree services, or something more.