When time is short and your yard or property is overgrown, it can bring intense stress into your life. Maybe you just don't know where to begin to get your yard as eye-catching as others in your neighborhood. The perfect solution is to hire
North West Landscape Care and Tree Service
to transform your bland space into a paradise.
Landscape Care and Tree Services
Some people don't hire a landscape and tree service company because they think they can't afford it. The reality is that you're likely to save money in the long run because you have someone who maintains your yards and trees throughout the year.
When you have someone dedicated to keeping your property looking sharp and beautiful, you'll likely experience less waste. Each time you have to redesign a garden or remove large portions of or entire trees, it can add up over time. With landscape and tree care, your regular maintenance can help to prevent large projects or the loss of your greenery.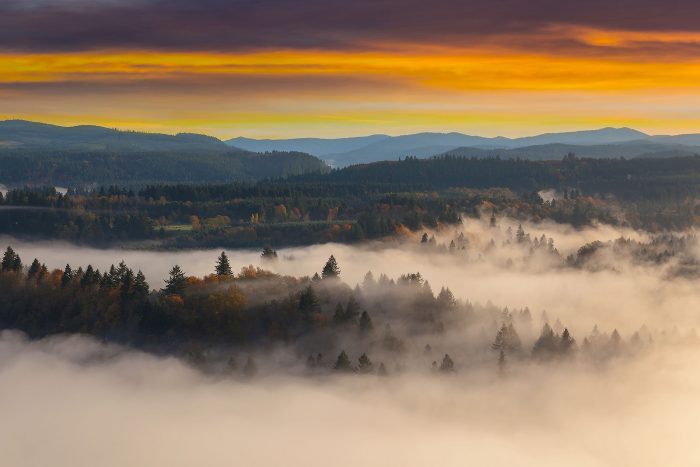 Landscaping
Landscaping services aren't meant for only wealthy people or commercial property owners. You also don't have to have a large property to have pros come and take care of it for you. Landscapers work on both small and large scales and are often quite affordable.
If you struggle with landscape maintenance at any point throughout the year, you can use your landscaper on a seasonal basis. During warmer months, you can enjoy:
Lawn care
Mowing
Hedge trimming
Land clearing
Weeding
Mulching
Grading
Yard waste removal
Raking
Restoration of existing gardens
New garden design
Planting of new plants and trees
At other times of the year, your service can:
Clear away leaves
Remove branches and other debris from the yard
Aerate
Define any edges and borders that need it
Prune and shape hedges
Consistency is always best when taking care of your outdoor space. Ask your landscape company about what they can offer you so that you can take advantage of year-round maintenance.
Hardscaping
Once people see how easy it is to create living space in their yard, they'll need to hire a landscaping service that does hardscaping. This type of landscaping deals with materials that aren't a living plant, grass, bush, or tree. Your hardscaping design specialist can help you with planning and installing:
Pathways
Stone steps
Patio pavers
Stonework
Boulder retaining walls
Concrete pavers and walls
Bark dust
Patios
Other retaining walls
Concrete flatwork
Driveways
Masonry
Block walls
Drainage systems
A professional hardscaper will be able to advise you on the best design for your space, the materials you need, and how to maximize the use of your space. You can even use hardscaping to direct the flow of traffic from your home to a specific area like a garden, firepit, fountain, or other designated space.
Tree Trimming and Pruning
It's easy to take the beauty and shade of a tree for granted until you notice something about that tree doesn't seem right. For example, you may see changes in the trunk, leaves, or branches. No matter what issue arises, you'll need help from a tree pruning professional to take care of any issues effectively and safely.
Your tree expert can help with:
Comprehensive tree service and maintenance: When you maintain and support a tree's healthy growth, you're taking steps to avoid damage and disease. Regular care is much more cost-effective than hiring a service to remove part or all of a tree.
Tree trimming: Most people don't think about how trimming can give their tree a better shape, growing conditions, and regulation of how the sun shines through the leaves. Tree trimming is also necessary to keep branches away from close structures and utility lines.
Tree pruning: Thinning out the branches on your trees allows more sunlight to hit the branches and leaves, promoting healthy growth.
Tree removal: Sometimes a tree needs to be taken down and removed from your property. It might be overgrown, diseased, or decaying. Getting a professional to take care of the removal for you is essential so that it's safe for buildings, property, and people.
Instead of waiting until you have a big tree problem to get a tree specialist, invest in a tree care service. If you already have a big problem, the right care specialist can handle it for you and advise you on what can be done to prevent other issues in the future.
---
FAQs
What are the benefits of hiring a landscaper?
A landscaper brings experience and knowledge that can help you make the most out of your space. Additional benefits include:
The best designs for your yard and locale
Freeing up time you would have spent mowing, weeding, and more
Bringing an organized team who are experts in their field
Improved curb appeal
Working within your budget to ensure you get what you want at a price you can afford
Prevention of common problems with regular maintenance
What is considered a hardscape?
Hardscapes are the non-living features landscapers use to design and create functional outdoor living spaces. They can also slow or stop erosion, create boundaries, or direct people through your outdoor spaces. Stones, pavers, blocks, and more are commonly used in creating hardscapes.
What month should trees be pruned?
If you have an immediate concern about a tree or branches, have a pro come and look at the problem. It doesn't matter what time of year you find any issues. Certain situations should be taken care of immediately to prevent unsafe conditions.
For anyone looking ahead to get some trimming done and the best time to do it, many arborists will advise doing it between November and March. For several climates, these are the months that trees are dormant (asleep), which can benefit the tree's overall health. This can include:
A reduced vulnerability to disease or invasive insects
Letting tree workers see more without leaves makes it safer for all
Helping your tree to heal before the demands of new growth begins
---
Need a Landscape Company in Clackamas, OR?
No one cares more about giving you the best landscaping, hardscaping, and tree service experience than North West Landscape Care and Tree Service. Check out their standing with the Better Business Bureau and the reviews on their website. Now is the time to contact us and call 503-572-9324 or use the online form to transform your yard into a new and desirable space!