When handling all your landscaping needs, we want to be the first company you think of. By allowing our team of experienced professionals at
North West Landscape Care and Tree Service
to handle all issues that may arise on your property, you can enjoy the peace of mind that comes with knowing that you are in the best hands possible. We will walk you through every step of our process too.That's because we strongly believe in maintaining the highest level of transparency as we assist our multitude of clients in the Estacada, OR region. Whether you are looking to address a current issue or you are looking for a more proactive solution to a potential problem, we are on hand and ready to help. Be sure to pick up the phone and give us a call as soon as possible. We will be more than happy to answer any questions that you may have.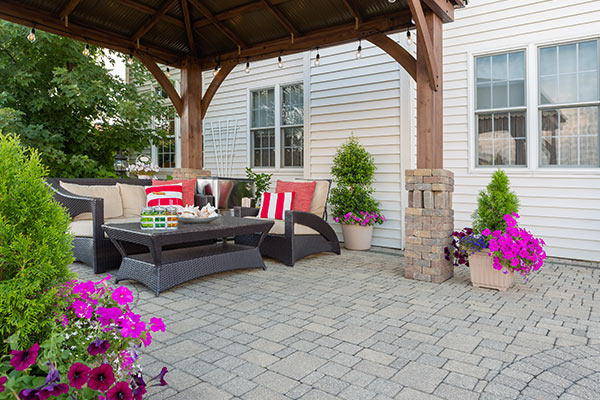 Landscape Care and Tree Services
By taking the time to rely on our well-trained professionals for all your landscape care and tree service needs, you are taking the most important step possible as far as your property maintenance is concerned. While there are a number of property owners who make the mistake of assuming that their landscaping can wait, this is the last thing that you will want to procrastinate on. There are other property owners who compound this mistake by assuming that they can handle the problems on their own.
This is not the sort of issue that you will want to take the DIY approach to. There are all sorts of unexpected concerns that can arise during this process, and they are better off avoided. We know that your lawn, landscape and garden tell a very important story about the property. That's why we are here to make sure that the story you are telling is a great one!
After all, you do not get a second chance to make a first impression. Do you need trees and/or shrubs cleared away? No problem. You can also feel free to ask about our masonry assistance, in addition to our landscape maintenance. A homeowner who requires help with their decks and fencing installation has come to the right place as well. With our help, you can strike the perfect balance between functionality and true beauty.
Before we get started, we will take full stock of your property and provide you with the necessary consultation. We are a one-stop shop, handling any concern that you may have. To add to your peace of mind, we are fully licensed, bonded and insured. We have over 15 years of experience and our Better Business Bureau rating more than speaks for itself. A vast array of landscape and hardscape services are provided, so feel free to contact us immediately!
Landscaping
The advantages that we have to offer from a landscaping standpoint are numerous. For starters, the enhanced curb appeal is a great place to begin. From there, the improved property value is another added bonus. Having the proper aesthetic appeal is great, but we also know how to enhance the property's functionality. We'll help you save countless amounts of time and money in the process.
Landscape maintenance has never been easier. All you need to do is let us know what you are looking for and we will handle the rest. Once your consultation is complete, we will get right to work. If you are ready to update the landscaping, we can take care of that on your behalf, too. Allow us to reduce your stress, anxiety and most importantly of all, your workload!
Hardscaping
Property owners who are in search of the best ways to expand their living space, increase their property value and more clearly define their spaces will often contact our experienced professionals. That's why we are your go-to company for all of your hardscaping design needs in the Estacada, OR region. We will add dimension to your landscape and enhance its existing beauty, extending usability in the process.
Perhaps you are looking to address issues with the soil and reduce erosion. Our team of experts is able to thoroughly explain all of the options that are available to you. Looking to enhance your privacy or increase the amount of shade available? We are more than happy to assist in every possible regard.
Tree Trimming and Pruning
Sure, this is a job that you can theoretically handle on your own but there are all sorts of hidden dangers that the average homeowner fails to consider. Yes, this is a great way to improve the appearance of the property but that's not all. Our clients also benefit immensely from the added safety that is created. We'll also identify any unhealthy growth and tackle tree pruning before they become a larger issue.
Preventive medicine is the name of the game. We pride ourselves on identifying these potential problems before they have a chance to cause further damage. Our pest prevention skills are top tier, and all of our advice is given with your curb appeal in mind.
---
FAQs
What are the benefits of hiring a landscaper?
You will receive professional landscaping services, save time, reduce the number of issues and disorder you experience and enhance your project planning in the process. The quality of the work you will receive is held to the highest standards, your curb appeal is enhanced, and all of the work is accomplished within your established budget.
What is considered a hardscape?
A hardscape is the term that is used for any outdoor room. This includes your patios, landscaped walkways, retaining walls, water features, fire pits, landscape lighting and pergolas.
What month should trees be pruned?
The winter months are the best time of year. From November to March, the trees remain dormant. During these months, they are less susceptible to disease and insects. It is also easier for the crew to work because the leaves are gone, and the surrounding landscape is easier to monitor. The tree will also heal more quickly during these months, ensuring a more vibrant spring and summer.
---
Need a Landscape Company in Estacada, OR?
If you are in need of a landscape company in Estacada, OR, you have come to the right place. Please be sure to pick up the phone and contact us as soon as possible. Our team of professionals is more than happy to offer a proper consultation and get you on the right track. Allow us to bring all of your landscaping and hardscaping dreams to fruition today!