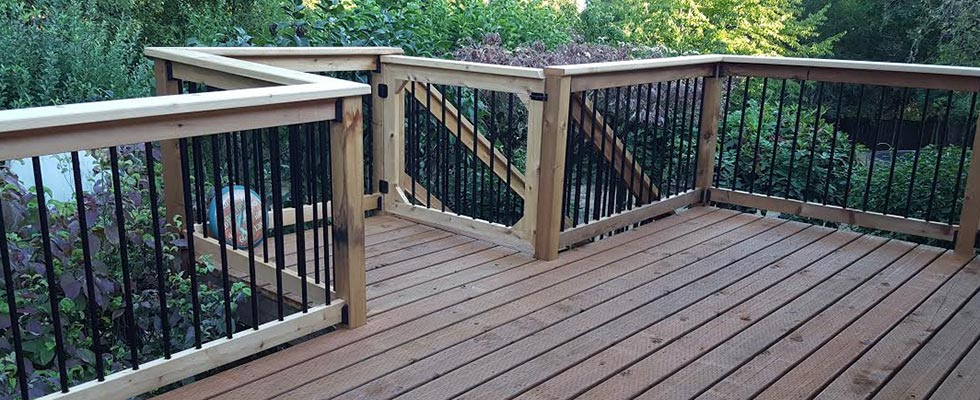 If you're looking for privacy in your yard, a fence is a smart investment that can pay dividends over time. If you like to spend time outdoors and need a space that's well-defined for that purpose, a deck may suit you best. These installations are two of our specialties at North West Landscape Care and Tree Service, and we pride ourselves on delivering excellence to customers seeking decks and fences in Oregon City, Clackamas County, Redland, and West Linn, OR.
Design and Build
For both our deck and fence installations, count on us for unmatched design and build services. We have a tenured history of designing and building these beautiful installations and our prowess for quality is simply unmatched in both these regards.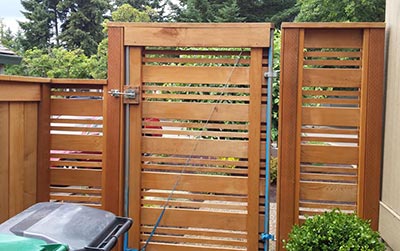 Fencing: We have the capabilities to build a wide range of fencing types and can customize your fencing installation to best fit your needs. Some of the styles we have experience with include cyclone, vinyl, chain link and cedar, among others. Our fencing contractors in Oregon City, OR will work with you to determine which type of fence is best for you and how we can leverage a particular design to best fit your needs.
Decks: No matter the shape or size of the deck you require, we're happy to make ourselves available to you. Our specialty is designing a deck that fits seamlessly into your surroundings, while also providing you with the functional space you demand outdoors. Trust an experienced deck builder in Oregon City, OR to work directly with you, to ensure the finished product is above and beyond your expectations. Multi-level to low-maintenance designs, we do it all.
Outdoor Living at Its Finest
If the prospect of outdoor living is important to you, know that you can always trust North West Landscape Care and Tree Service to help make this a reality. From our deck and fence designs to high-end features like an outdoor kitchen or natural fireplace, we're ready to work with you to enhance your landscape's livable appeal.
For more information about our capabilities as deck builders and fencing contractors or to inquire about how we can best enhance your landscape with livable additions, tree care, landscape maintenance, and beyond, contact us today by calling 503-572-9324.