North West Landscape Care and Tree Service
is the preeminent company in the surrounding areas of Oregon City, Clackamas County, Redland, and West Linn for landscaping, hardscaping, and tree trimming and pruning. Our local business takes care to give quality services, which offer each customer communication, respect, and authenticity. You can rely on us to give you peace of mind and outdoor spaces that feel like an extension of your home. We'll give you efficient and customized services.
Landscape Care and Tree Services
Our expertise has made us a trusted company for landscaping, excavating, and tree care. We don't just seek to create the best look, but we also seek to create unique and maintainable outdoor spaces. We want everything outside your home to reflect your personality and harmonize with the personality of your home. You can rely on us to not only do good work but to do good work for your specific needs.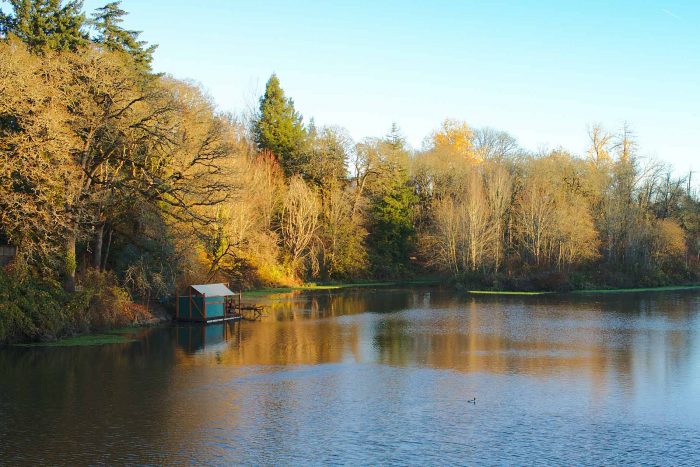 Landscaping
Your landscaping projects a certain image of you and your personality. Just as what you wear can reflect who you are, the outside of your home can reflect who you are just as much as what's inside your home. You want to come home to a house that feels like yours, including the landscaping. By cleaning up shrubbery, using pavers, and designing landscaping that looks inviting with our landscape maintenance work, we can help you feel at home from the second you pull up to the curb of your home!
Hardscaping
Landscaping can make a dramatic difference in how your home looks, but hardscaping can be just as transformative. Hardscaping design not only allows you to add aesthetic value to your home, but it can also help you add more functional outdoor living spaces. Fundamentally, hardscaping empowers you to create walkways, walls, patios, water features, pergolas, grill surrounds, and other features that bring living outdoors.
Tree Trimming and Pruning
Tree trimming and pruning are important services for those who have trees. These services are most common in the winter, and they accomplish many tasks, like protecting trees from disease and insects. By removing dead or problematic branches, you safeguard your tree from expedited demise. You also encourage future growth and can control the plant's shape and size so that it looks good and doesn't grow in hazardous areas. This process is a lot easier when the trees are less full. Tree trimming prepares your trees to bloom again in the spring and is an ideal way to prolong the health of your trees.
What are the benefits of hiring a landscaper?
Most people don't have the tools and expertise to bring their landscapes to life in the way that they want. Therefore, there are many benefits to hiring a landscaper who can help you with your landscapes. Here are some of the most prominent reasons to hire a landscaper.
Professionals give you integrity and professional-looking results that are hard to replicate on your own.
We handle any issues that will arise during the process so that you don't have to stress over problem-solving if something comes up.
Professionals help you plan your project in an obtainable and efficient manner. We know how to make plans that will reach your goals and take the planning burden off your hands while still catering to your needs.
Use your time for what you love rather than having to invest so much time and energy into your landscapes, which can be time-consuming and exhausting.
You never have to doubt the quality of your landscapes when you hire experts.
A landscaper can help you work as efficiently as possible with the resources you have, and they can give you your options based on your budget. They also have access to resources that you couldn't obtain as cost-effectively on your own.
Create more curb appeal for your home, which can make your home more inviting and worth more money.
What is considered a hardscape?
To get a general idea of what hardscaping is, think about outdoor rooms— living spaces outside that have many amenities and features often seen inside. This can include walls, patios, and outdoor cooking features. Hardscaping creates specified places where you can enjoy the outdoors, be comfortable, and connect with friends or family.
Hardscapes include:
Grill surrounds
Sitting walls
Retraining walls
Landscaped walkways
Fire pits
Landscape lighting
Pergolas
These hardscapes truly can expand how big your home feels and the possibilities you have for relaxing and enjoying yourself.
What month should trees be pruned?
One of the most common questions we get is when trees should be pruned. This answer will depend slightly based on scheduling needs, type of tree, and surrounding landscape. However, for the most part, it is best to trim and prune shrubs or trees in the winter. During the months of November through March, trees become dormant, which makes them easier to prune and gets them ready to bloom again in the spring. Another perk is that tree pruning is easier in winter, and when you book early, you can usually save money versus when you wait until you desperately need tree care.
Need a Landscape Company in Milwaukie, OR?
We are completely licensed, bonded, and insured; plus, we are members of the local Chamber of Commerce with a superior Better Business Bureau rating. With nearly two decades of experience, we've built up our company to have a strong foundation and to give customers the best level of service possible in Milwaukie, OR, and the surrounding areas.
From a full range of landscaping to hardscaping, fencing, and tree services, we can help you get your outdoor spaces looking and feeling beautiful. Your yard and gardens should reflect your home and your needs, and we want to make that happen at North West Landscape Care and Tree Service.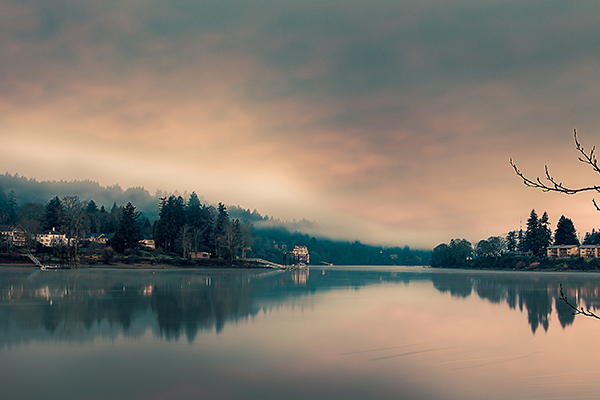 Contact us today to get a quote from our experts. We'll be happy to discuss the services you need and give a free estimate so that you know from the start what to expect.