When you drive by a property with landscaping that has incredible curb appeal, you notice it. Imagine your chest swelling with pride as you pull into your driveway surrounded by lush, healthy, perfectly manicured landscaping. You can have all that and more when you connect with
North West Landscape Care and Tree Service
in West Lynn, OR.
Landscape Care and Tree Services
Your landscaping company should be able to do everything for you to have the most beautiful, well-maintained yard. Only the most experienced and well-trained landscapers can keep your property looking its best throughout every season and all your maintenance needs.
Bring out the best of your yard with pros who can guide you on what's best to grow in your yard, designs that make your space unique, and a customer service experience unlike any other. Even if you're only looking to have your lawn maintained, having a professional take care of it can transform your outdoor space into your pride and joy.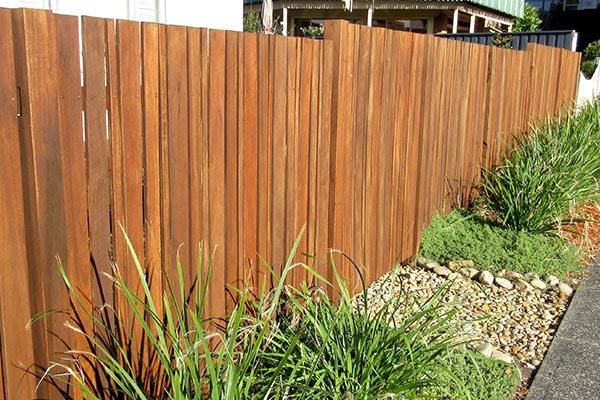 It's a rare property that doesn't have trees on it, and at some point, those trees will need special care. If you're hoping to avoid future tree problems, the right landscape service can help with trimming, pruning, clearing, and even removal services when needed. Maintenance is the key to a healthy yard, from the grass to the trees!
Landscaping
Grass, flowers, shrubs, and trees can look nice, but landscape maintenance can elevate your natural space to be the envy of your neighborhood. Some essential landscaping services to help you make your yard spectacular includes:
Designing or redesigning gardens or landscape
Lawn care and maintenance
Hedge trimming
Mowing
Mulching
Weeding
Clearing land
Grading
If you have an idea or need for your property, a qualified and seasoned landscaping service can help you get whatever you need! The pros at North West Landscape Care and Tree Service know you want and expect quality work. They're prepared to deliver outstanding results!
Hardscaping
If you're unfamiliar with the term hardscaping, you've likely seen it in many memorable yards and gardens. Hardscaping lets you add paving that's both functional and aesthetically pleasing!
Hardscaping design will let you add the following:
Block walls
Boulder retaining walls
Concrete flatwork
Concrete pavers and walls
Drainage systems
Driveways
Masonry
Pathways
Patio pavers
Patios
Retaining walls
Function never looked as gorgeous as when you use hardscaping to sculpt, define, or enhance your landscaping. Now is the perfect time to discover what hardscaping can do for your property!
Tree Trimming and Pruning
While plenty of tree services exist, a landscaper offering tree trimming and pruning is the best choice. Your landscaper will have an intimate knowledge of your yard, how the trees affect your shrubs and greenery, and how to help keep all of your property functioning at its best.
When your landscaper is the one who prunes and trims your tree, they'll help with the following:
Removal of select branches
Trim away branches that may prevent the sun from getting through to the grass
Cut away branches that may be getting too close to your home or utility lines
The improvement of your tree's overall health
Withstanding windy or other inclement weather conditions better
Shaping young trees to grow in a pleasing shape
Remove dead or diseased branches
These are just a few reasons it's a good idea to hire a landscaper who also offers tree pruning. They're experts who give you tons of value for your money and keep you safer than if you were to try to do all of the work by yourself.
---
FAQs
What are the benefits of hiring a landscaper?
The first and most important benefit you can enjoy when you hire a landscaper is that you're hiring someone who is specially trained to make your outdoor space stunning. You'll also enjoy other benefits, including:
Save time to do the things you love
Expert knowledge to know exactly what works, what doesn't, and how to keep everything healthy
Getting a pro designer for your outdoor space
Having a pro who wants all of their work to shine and look its best
Improved curb appeal and value of your property
Working within your budget
You don't have to sacrifice time or money when you decide to have a landscaper work for you. In fact, they probably have more pressure on them than other pros since their work is always on display!
What is considered a hardscape?
Hardscapes is a single word used to describe a specific type of landscaping. It is often the term used for:
Retaining walls
Patios
Sitting walls
Landscaped walkways
Fire pits
Outdoor brick grills
Landscape lighting
Pergolas
Hardscapes are a significant part of what makes outdoor spaces and outdoor living spaces. In addition, many people view their hardscape areas as a way to extend the home into the yard.
What month should trees be pruned?
While there isn't a clear-cut answer to this question, landscapers use some guides in their tree maintenance services. In fact, a landscaper is the best pro to have when you have a tree concern. They know all about the type of tree that needs attention, how it impacts the surrounding ecosystem, and how it's affected by disease.
If there's no other concern about a tree, many in the tree maintenance community believe that the best time to trim trees or prune shrubs is between November and March. Trees tend to be dormant during this time, making trimming or pruning better because:
Trees aren't as vulnerable to disease or insects
Visibility is improved without leaves on the trees
A tree tends to heal quicker during this time, making it ready for the warmer weather and new foliage
---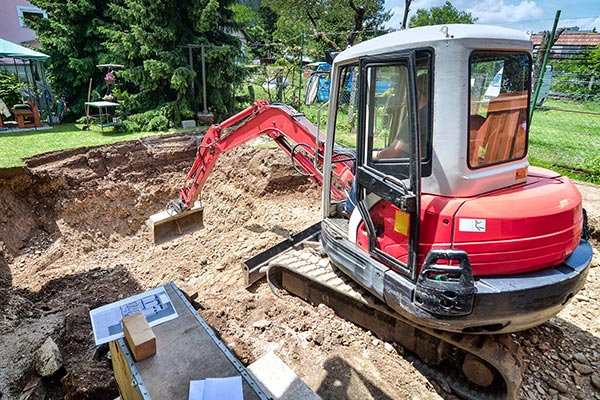 Need a Landscape Company in West Lynn, OR?
No one works harder to earn your business and keep you happy than North West Landscape Care and Tree Service in West Lynn, OR! They can boast a superior rating with the Better Business Bureau (BBB) to prove that. They're also proud members of their local Chamber of Commerce.
More importantly, North West Landscape Care and Tree Service proudly displays reviews from satisfied customers right on their website. They're fully licensed, bonded, and insured to guarantee a safe and satisfactory experience. So don't wait to contact us at 503-572-9324 or use the contact form on their website to start working on your stunning property today!